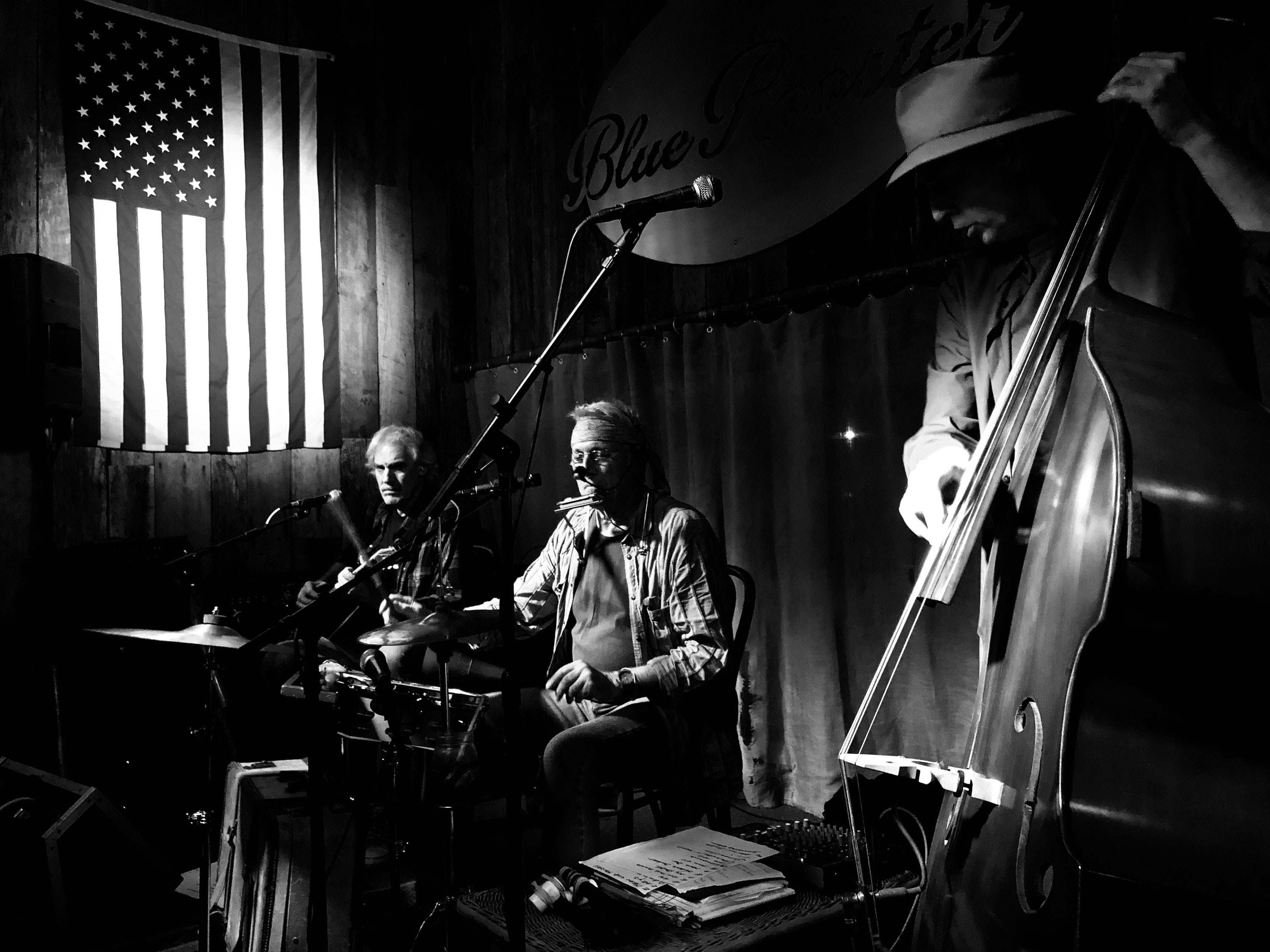 Often credited as the founding fathers of the Americana genre, the Nitty Gritty Dirt Band is a long-runner in a short-run business, according to Bob Girouard at Modern Drummer Magazine. As a founding member, Jimmie Fadden loves the sound and feel of his drums, and the ability he has to make a harmonica speak. Suitcase Full Of Blues is the collaboration of Jimmie Fadden and Al Fuller, brought from the deep love that both have for the honest sounds of early blues.
The group, named for the original tune by Ishman Bracey written in 1929, brings this era of blues music to life in a new and lively way. Fadden sits down to a snare and ride cybal, and a kick drum made from an old suitcase. Fuller brings his acoustic and cigar box guitars, and slide. JP Coley, the most recent member of the group, brings his big double bass.
Videos posted on our home page will give you a sampling of our music, but not the full picture. Come and hear us, we've posted a calendar page so you can easily find our upcoming gigs.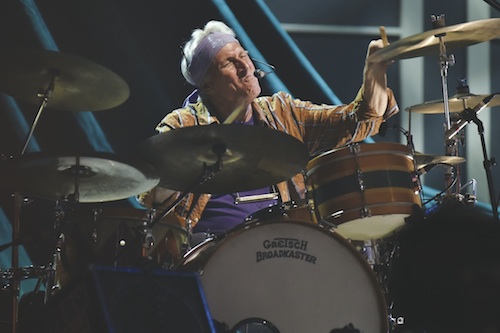 Jimmy Fadden once said, "Music is all about the art of entertaining. You just need to find the pulse and connect with your audience. They need to feel your joy and your sorrow. You're sharing yourself, so play it from the heart."
Fadden remains one of the few roots-oriented singing drummers on the national scene. In the beginning he was a mandolin player. When he was twelve he was introduced to the guitar and thought, "Now THIS is cool. For me, [performing on an instrument] was a way to connect with people—whether it was autoharp, bongos, mandolin, or harmonica, it was fun."
Jimmie finds the drumset very satisfying - he enjoys the "feel" of the drumset. And he finds singing, playing harmonica, and playing drums an interesting and challenging conversation between his limbs and his brain.